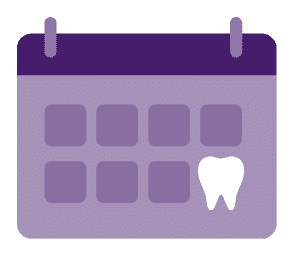 New Patient Scheduling
We look forward to learning more about your dental situation and to offer our comprehensive care to perfect your smile.
If you are in pain or are having a dental emergency, please give us a call at 303-772-6333 to schedule an appointment as quickly as possible.
For all other dental needs, the link below allows you to schedule an appointment and access new patient forms.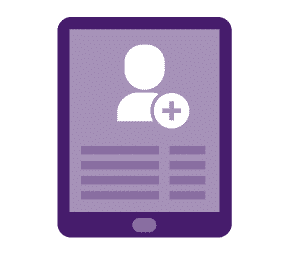 New Patient Registration
After making a new patient appointment, your registration forms can be completed online prior to the appointment. This is only for new patients, as existing patients can not complete registration forms online at the current time.
If you have questions when completing the forms please call our office at 303-772-6333.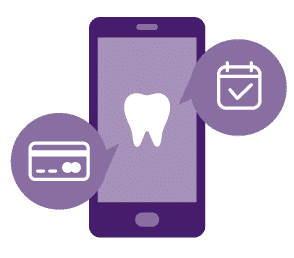 Patient Portal
We're proud to offer a patient portal where existing patients can view their information and make payments.
For patients that don't already have a username and password, we will send an email invitation seven days prior to your appointment. After clicking on the link in the email you will be able to change your username and password.
We're proud to offer returning patients the ability to:
View appointments
Pay bills online
View account payments and statements
Prepare for Your Visit with Us
We strive to make understanding your treatment, total fee, and payment arrangements as stress-free as possible. After reading about accepted insurance plans and our payment options, feel free to call our office at (303) 772-6333 with any questions—we're here to help.
Patients with Dental Insurance
We're happy to submit dental claims for you and accept assignment of benefits to receive payment directly from your insurance company. Any remaining balance after your insurance has paid is your responsibility.
Longmont Dental Loft is in network with many insurance companies. If your insurance company is not listed below, please contact us to find out if we are in network with them. And in the event that we are not in network, we can still file a claim so you receive the benefit you are entitled to.
Advantica (formerly Essex Dental Benefits)
Aetna Health Management, LLC (DBA Aetna Dental)
Altus Dental, Inc.
Ameritas Life Insurance Corp (First Ameritas Life, First Reliance Standard Life Ins Co., Physicians Mutual Insurance Company, Reliance Standard Life Ins Co., Security Life Insurance Company of America, The Standard Ins Co NY)
Best Life and Health Insurance Co.
Careington International Corporation & Careington Benefit Solutions (AXA Equitable Life Insurance Company, Merchants Benefit Administration, Inc)
Cigna
Delta Dental (Premier)
Dental Network of America (Dearborn National Life Insurance Company & partner BCBS AL, IL, MT, NM, OK, TX)
Dental Select (Select Benefits Group)
DenteMax (Always Care Benefits, Kaiser Permanente Dental Choice, Beam Dental, TruAssure, Unum)
Dominion National, formerly Dominion Dental Services(Blue Cross and Blue Shield of AZ, Capital Blue Cross, Kaiser Permanente)
EPIC Life Insurance Company
Employee Benefit Management Services (EBMS)
FCE Benefit Administrators, Inc.
First Dental Health, Inc.
Foundation for Medical Care (HealthEdge)
GEHA (Plans-FEHBP, Connectin Dental Plus, FEDVIP – which may include eligible former TRICARE retirees)
Group Resources Incorporated
HealthComp, Inc.
HealthPlex, Inc.
Health Resources, Inc. (Dental Health Options, Paramount Dental)
Humana Dental Insurance (Central States Funds, Humana Dental Access Discount Card, Humana Dental PPO, Human a Dental Traditional Preferred, Humana Federal Advantage/FEDVIP (AL, AZ, CA, CO, UT), Humana Gold Plus (HMO), Humana One)
HMO refers to your member's medical plan, Dental is paid as a PPO using your Connection Dental Fee Schedule)
INETICO, Inc.
Kansas City Life Insurance Company
Lincoln Financial Insurance Company
MetLife Insurance Company
Mid-American Benefits, Inc.
National Rural Electric Cooperative Association Group Benefits Program (NRECA)
NovaNet Inc. (Alternative Ins Resources, Argus Dental & Vision Inc, Arm LTD, The Benefit Group Inc, Benefit and Risk Management Services (BRMS), Boulder Admin Svcs, CareFirst Blue Cross Blue Shield, Chesterfield Resources, CoreSource, Cypress Benefit Admin, DD Services, Inc, Direct Care Admin, Equian LLC, Group Benefit Services, HealthFirst, Med-Pay, Inc., Northern Illinois Health Plan, Nova Healthcare Admin, Planstin Administrative Solutions, Preferred Benefit Admin, United Claims Solutions, United Furniture Workers Insurance Fund, Varipro)
Pequot Plus Health Benefit Services
Preferred Health Professionals (Bricklayers Local 15, Cement Masons and Plasterers Local 518, City of Pasco, Construction Industry Laborers, Greater KC Laborers, Missouri Cooperatives, Painters District Council #3)
Principal Financial Group
Renaissance Dental
Shasta Administrative Services
Solstice Benefits, Inc.
Sun Life Financial Inc.
TransWestern Insurance Administrators
TriStar Benefit Administrators (formerly Am. Administrators)
United Healthcare (Blue Shield of California, Dental Benefit Providers, Inc.)
UltraBenefits, Inc.
United Concordia Inc.
United Medical Resources, Inc. (UMR)
Check
Pay at the time of your visit with a check.
Credit Card
Use your personal credit card to cover the cost of your treatment. We can accept all major credit cards.
Care Credit
Pay over time with no annual fees or prepayment. Ask us for more details or visit www.carecredit.com.
Patient Forms for Your Visit
Registration forms will be filled out in our office. Using electronic kiosks means the process for new patients only takes about 5 minutes.
For existing patients, the forms will be populated with your information so you won't have to refill anything that you've already provided. Only changes will need to be noted.