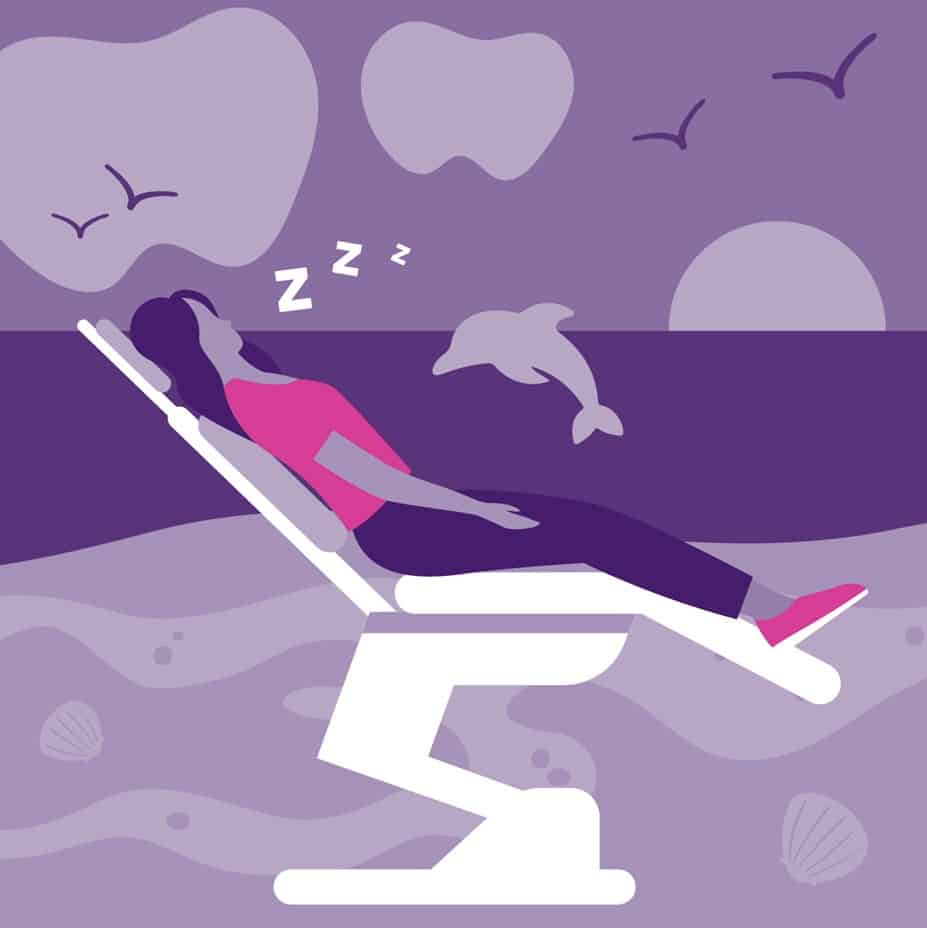 Longmont Sedation Dentistry
If you often stress when visiting the dentist, especially if you require surgery, know that it's easier today than ever before to make — and keep — your dentist appointment. That's because modern dentistry has allowed practitioners to offer sedation, which is especially beneficial for patients undergoing procedures that may last a few hours.
At Longmont Dental Loft, we have several types of sedation, including IV sedation which is performed by Dr. Hedrick. Please read further to find out exactly what that is and about our other options.
What Is Sedation Dentistry?
Sedation dentistry is a method of relieving your anxiety through sedation. Your dentist can administer it during any procedure, no matter how simple or complex or how long or short the duration.
At Longmont Dental Loft, our several types of sedation include IV sedation, the deepest form of conscious sedation currently available. You can find out more about it below.
Types of Sedation Dentistry at Longmont Dental Loft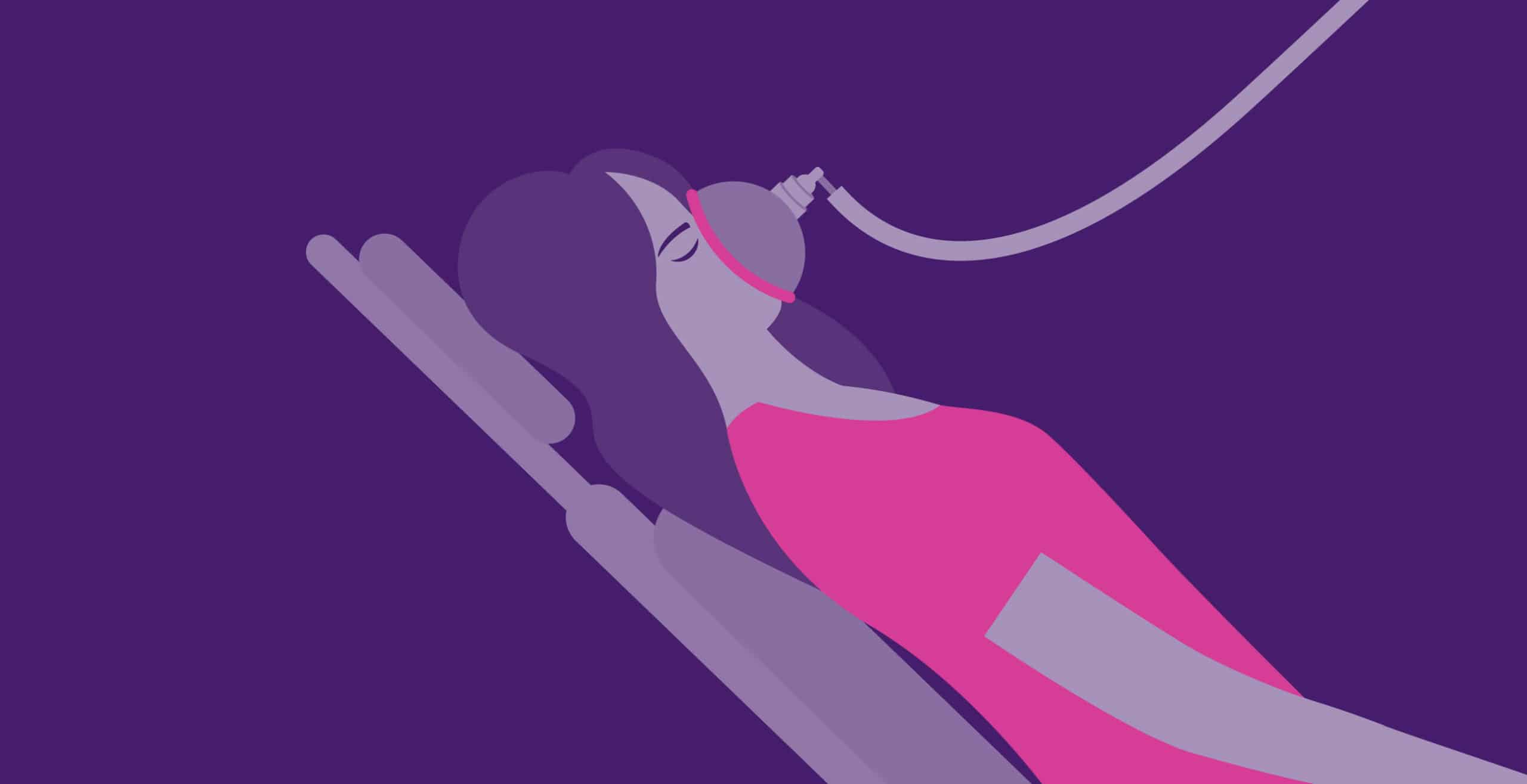 Nitrous Oxide
Also known as laughing gas, you inhale this form of sedation during your procedure. Nitrous oxide combines with oxygen, and Dr. Hedrick can control the amount of sedation she administers depending on several factors.
Nitrous oxide has a great calming effect and is commonly used when only minimal sedation is needed. Unlike stronger forms of sedation, such as general anesthesia, you can understand your surroundings and respond to questions.
We can administer nitrous oxide for any procedure, from complex procedures to routine dental cleanings and X-rays.
Some patients opt for nitrous oxide as it's less costly than, say, IV sedation, and you can drive home immediately afterward.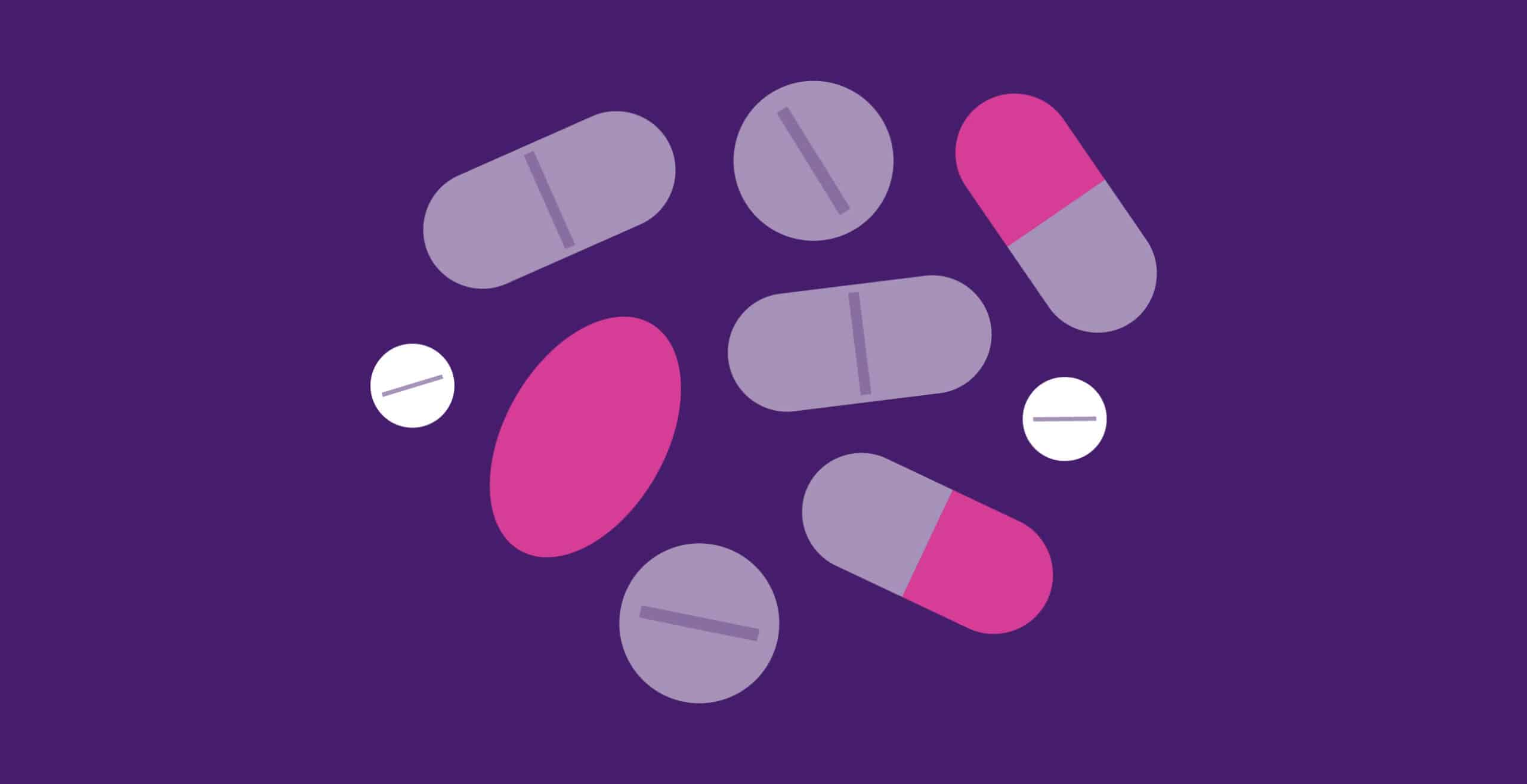 Oral Conscious
This involves your dentist administering a sedative medication. Typically, you take a pill the night before your procedure and again one hour before it. The only concern with oral conscious sedation is that achieving the proper dosage is difficult as every patient is different, so the results are unpredictable.
Using oral conscious sedation with IV sedation is more effective than using it alone. Compared to other dental providers who provide oral conscious as a standalone sedation because it's all they're certified for; Longmont Dental Loft never uses it as the primary form of sedation. We only use it with IV sedation because it makes the IV sedation more effective and means we can use less IV sedation overall.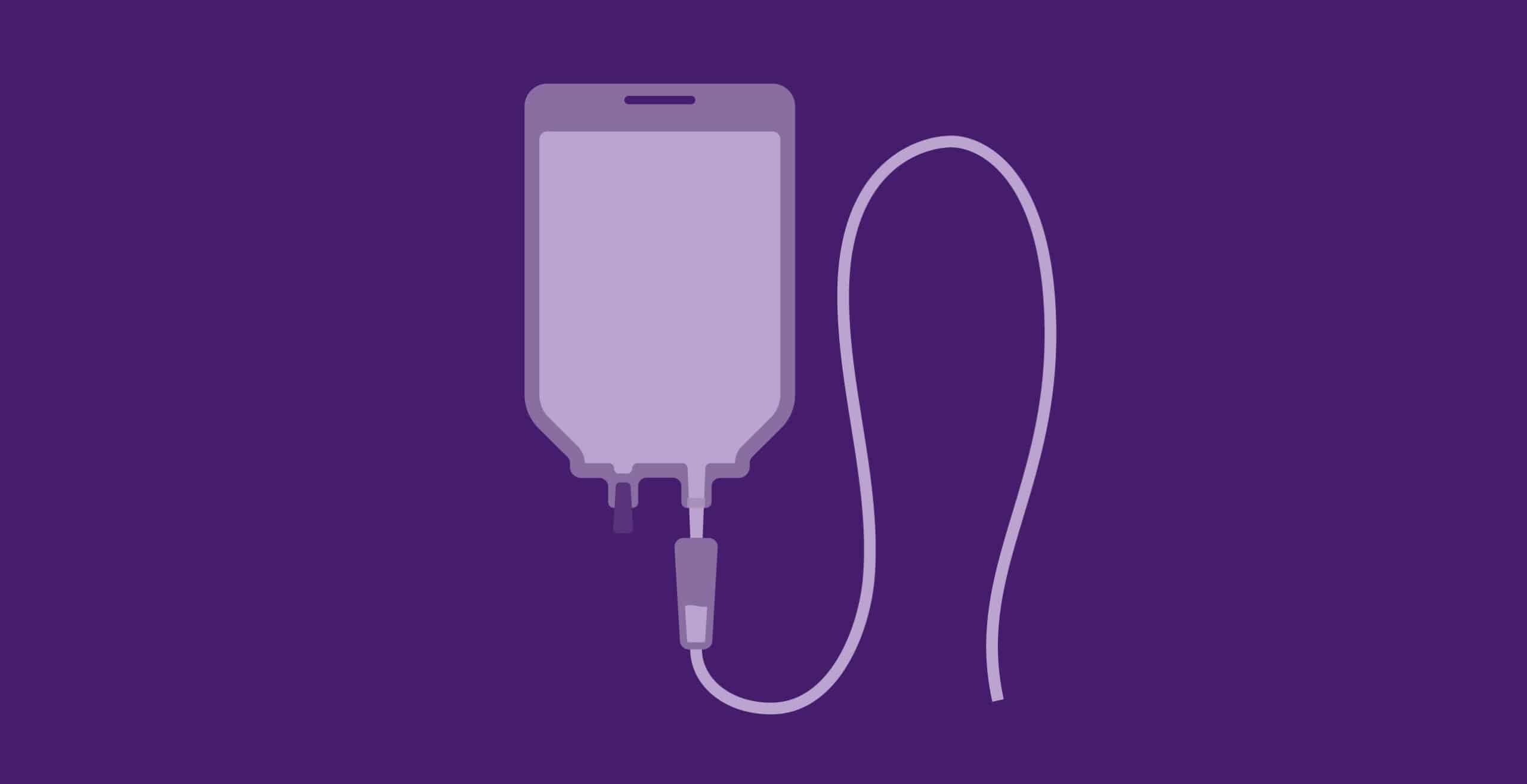 IV Sedation
Also known as "Twilight Sedation" or "Twilight Anesthesia," this is the deepest form of conscious sedation in a dental setting. Although you're awake with IV sedation, you'll be "out of it" just enough to fully relax. Plus, you won't remember anything afterward. We can use IV sedation for any procedure — even teeth cleaning — if you're nervous.
Although IV sedation costs more than nitrous oxide, most of our patients opt for IV sedation because it creates a more pleasant experience for them. However, it's important to note that IV sedation is not without risks, as no anesthesia is.
What Makes IV Sedation So Effective?
Patients appreciate how tolerable IV sedation makes any dental procedure, especially its amnesia effect. It also works predictably well for them.
How Many General Dentists Offer IV Sedation?
We believe fewer than 1% of general dentists in the U.S. offer IV sedation. Currently, Dr. Hedrick is the only general dentist offering IV sedation in Longmont and possibly the only one in Boulder County. An average of only 40 general dentists in Colorado offer IV sedation, and if you want it in Longmont, you have to come to our office for it.
Longmont Dental Loft IV Sedation-Certified
Not only is Dr. Hedrick certified in IV sedation, but so are our assistants, Maira and Katie (Maira and Katie are also certified phlebotomists.) If you visit an oral surgeon, it's unlikely the assistants would possess the same level of education and certification. Even if you see a dentist who brings in a third-party anesthesiologist, chances are the dental assistants wouldn't be certified.
Why Do So Few Dentists Offer IV Sedation?
Few dentists offer IV sedation because the education requirements are expensive. It also takes 60 hours of textbook study and 30 hours of live patient care until they can earn certification, and their practice needs to undergo a rigorous inspection process. Plus, the opportunity cost means they'll miss about one week of work.
What Is the Advantage for a Dentist Instead of an Anesthesiologist to Perform IV Sedation?
It's much more expensive and less convenient for a dentist to bring in an anesthesiologist. Also, many anesthesiologists don't visit general dentist offices anymore because they're too busy. Dr. Hedrick earned certification herself so she could meet her patients' needs when required instead of expecting them to possibly wait months for an anesthesiologist and risk any dental problems they may currently have to worsen.
Process for IV Sedation
We set up a pre-sedation appointment with you to review your medical history and perform a baseline EKG for you.
On the day of your appointment, we prepare you by administering an oral conscious sedation one hour before your procedure.
We hook you up to the IV sedation.
Your dentist will monitor your heart rate, blood pressure, and oxygen levels during the procedure (We can adjust the dosage and even reverse it at any point.)
The IV sedation will wear off after the procedure.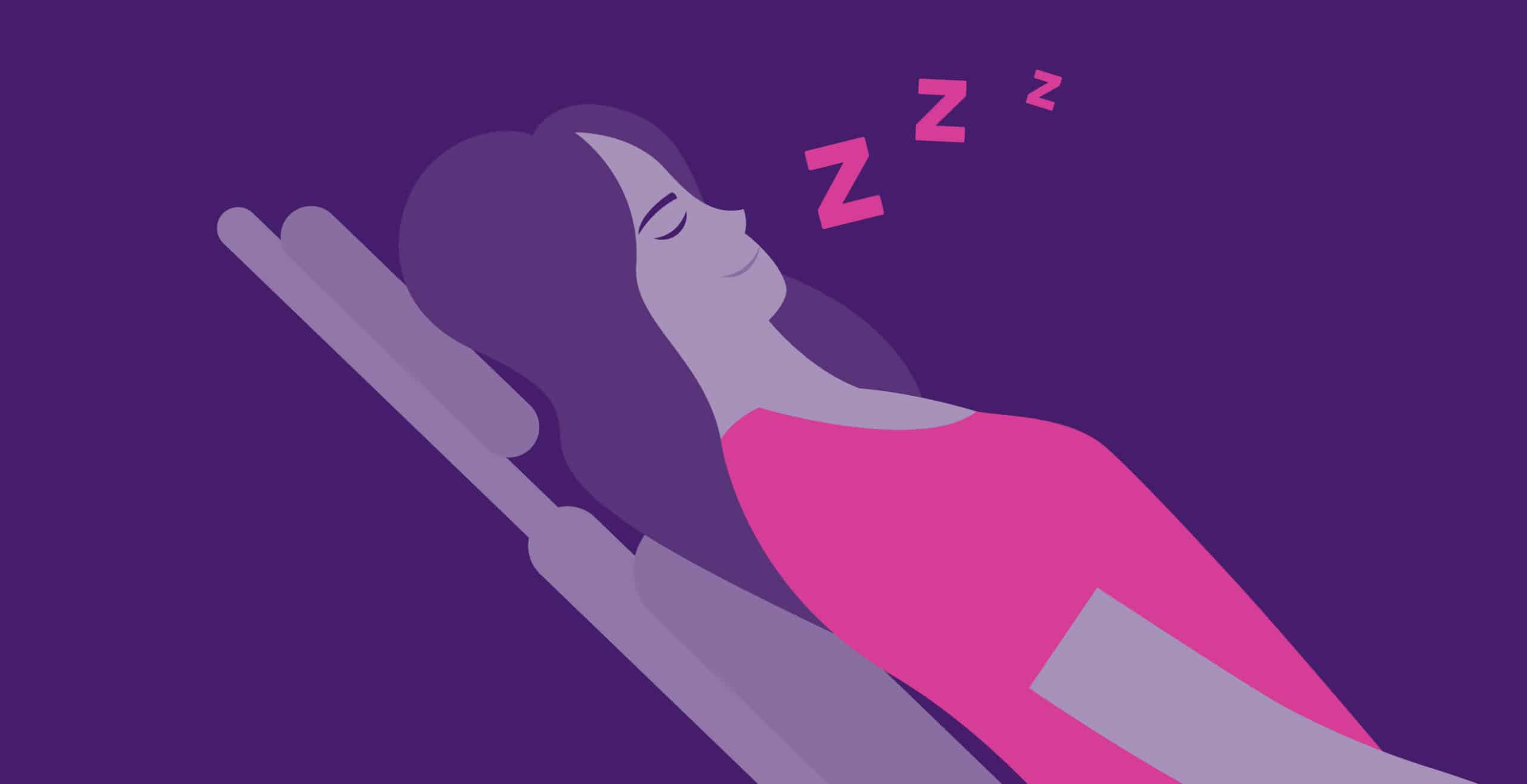 General Anesthesia
Our patients need general anesthesia only on rare occasions. We generally administer it based on the duration of the procedure and your medical history.
We have partnered with Dr. Yancey from Mountain Dental Anesthesia for several years for general sedation. Dr. Yancey is a well-trained dental anesthesiologist with extensive experience, and we schedule him when needed.
Dental Sedation – Comparison
The table below outlines all forms of sedation we offer at our office, and they're in the order of the level of sedation.
| Method | Conscious | Performed by | Use | Procedures | Advantages |
| --- | --- | --- | --- | --- | --- |
| Nitrous Oxide | Yes | Dr. Hedrick | To relax during the procedure | Can use on any dental procedure | Lower cost and ability to drive home afterward |
| Oral Conscious | Yes | Dr. Hedrick | To relax before IV sedation | Only used in conjunction with IV sedation | Works best when used with IV sedation |
| IV Sedation | Yes | Dr. Hedrick | To relax during the procedure and not remember it afterward | Can use on any dental procedure | Creates a more pleasant experience than nitrous oxide |
| General Anesthesia | No | Anesthesiologist | To be completely unconscious during the procedure | Used depending on how long the duration of the procedure is and your medical history | The strongest form of sedation where you're not conscious |
Who Is a Good Candidate for Sedation Dentistry?
First, know there is no shame in requiring sedation for any procedure if stress is a primary factor when visiting the dentist. Sedation unquestionably offers a better experience and is available for anyone who needs or wants it.
Secondly, you're a viable candidate if you:
Are anxious about a dental visit
Have a low pain threshold
Don't want to sit in the dentist's chair for a long time
Require a lot of dental work
Have a fear of dental work
Don't want to remember the experience 
Can I Eat Before and After My Sedation?
With nitrous oxide, you can eat before sedation. However, all other forms require that you don't eat anything after midnight before the procedure. You can eat after any sedation.
Driving to and From Appointment
With nitrous oxide, you can drive back home right after your procedure. All other forms of sedation require someone else to drive you home.
Recovery Process
With all forms of sedation, including nitrous oxide, you'll feel tired for the remainder of the day because of low oxygen levels during the sedation. You could return to work regardless of the type of sedation, but most people don't. However, a long nap will help you feel normal, and the sedation will wear off gradually throughout the day. You'll feel 100% normal the next day.
Safety
All forms of sedation involve risks, and the level of sedation correlates with the risk — nitrous oxide is the least risky, and general anesthesia is the riskiest. We have many safeguards, such as reversing agents, and your safety is our top priority. You can talk to Dr. Hedrick about the risks before your procedure.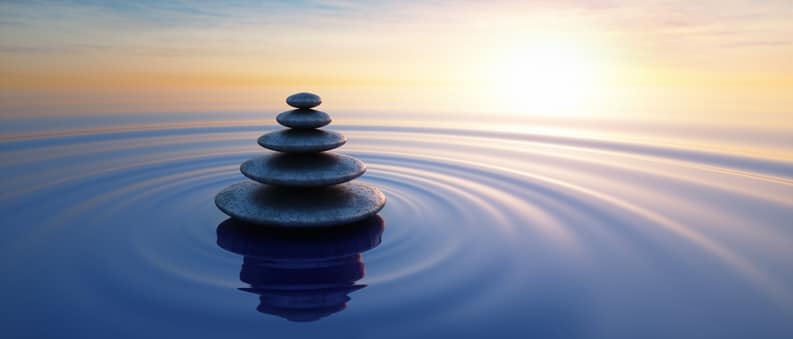 Other Ways to Resolve Dental Anxiety
Sedation dentistry is a terrific way to ease anxiety and make your dental appointment comfortable.  But, there's many more things you can do in addition to sedation in order to be more comfortable.
Learn Other Ways to Calm Dental Anxiety
Summary
The sedation we provide makes it easier to visit the dentist, which is important because taking care of your oral health is one of the most vital things you can do for yourself. Patients opting for sedation is very common these days. Know that you're not alone and that we're here to make your dental visit as stress-free as possible. If you have questions, please call us at 303-772-6333.