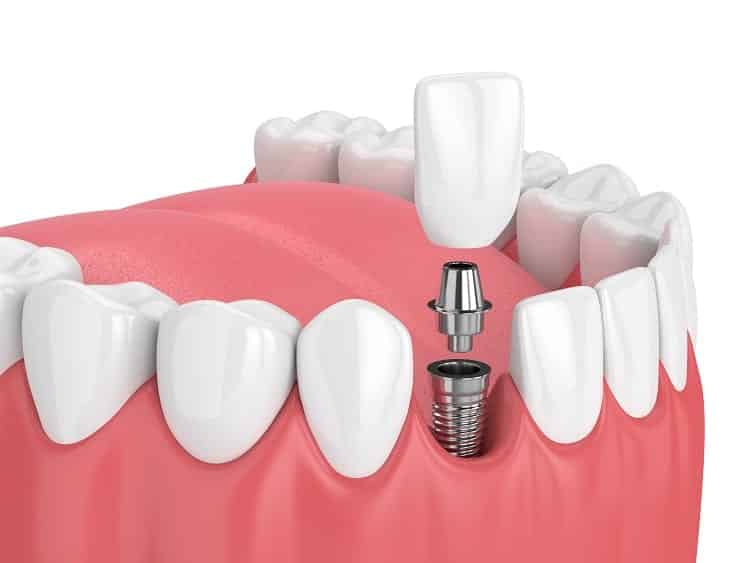 Longmont Dental Implants
As your dental implant specialist in Longmont, Dr. Hedrick can restore your mouth's function and aesthetics with implants. Shaped like a screw, these amazing devices function as artificial tooth roots. They are placed in the bone structure to provide a permanent base for a prosthetic device, such as crowns, bridges, or dentures, allowing the prosthetic device to function like natural teeth.
The most common and best type of implant is an Endosteal implant, which is what we use in our dental practice.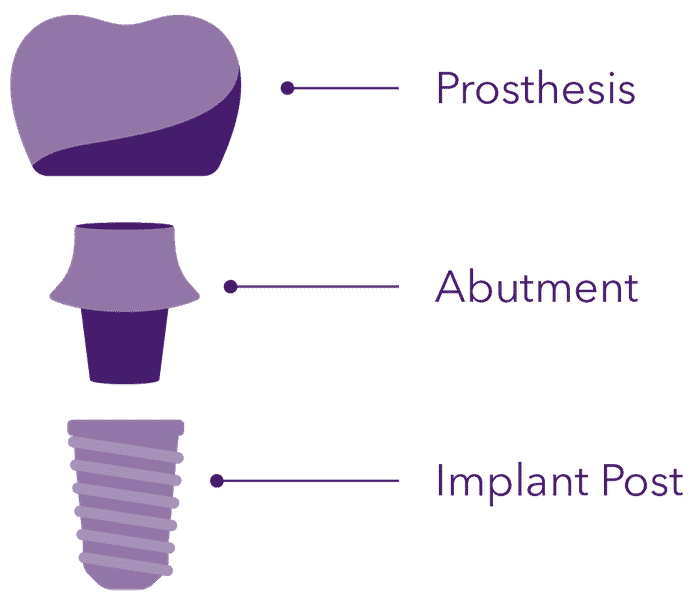 What Are the Parts of a Dental Implant?
Post
The post or "implant" is the screw-like device that is integrated with the bone and occurs entirely below the gumline
Abutment
An abutment is also known as a connector because it connects the post to the replacement teeth. Implants often need time to integrate with the bone structure before a prosthetic device, like a crown, can be placed. In this case, we place the post first, and then we place the abutment at the same time we place the replacement teeth
Prosthesis
This is the replacement tooth that is attached to the implant, which is usually a crown, bridge, or denture.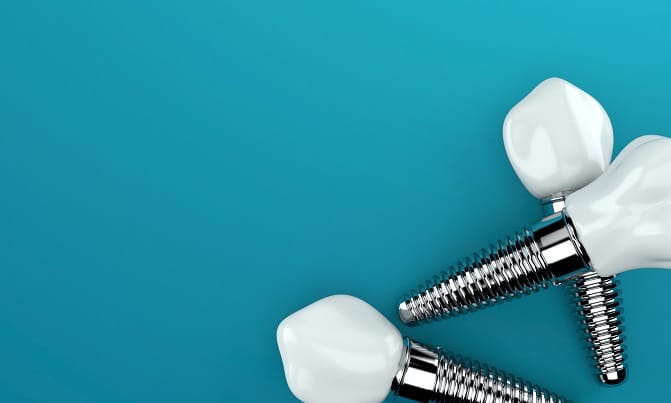 What Materials Do Dental Implants Use?
Our office uses only dental implants manufactured from medical-grade titanium, an extremely durable material that resists corrosion and lasts a lifetime.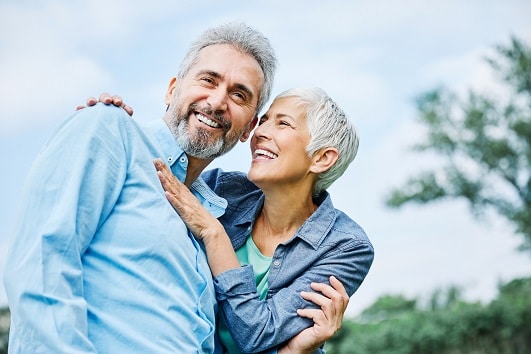 Who is a Candidate?
The following are prerequisites to be a candidate for a dental implant:
Adequate bone structure (or a candidate for bone grafting)
Healthy gums
No medical conditions that would compromise bone health, such as uncontrolled diabetes or osteoporosis
Same-Day Implants
Also known as immediate implants, these are placed at the same time the tooth is extracted. The only time we don't perform same-day implants is when a bone graft is needed. In this case, we perform the bone graft and wait about four to six months before placing the implant.
Full-Arch Implants
These secure bridges or dentures. For dentures, we typically advise using implants to secure them as opposed to other methods
Methods to Connect Dental Implants to Dentures
Screw-Retained
Also known as screw-in denture implants, these are the most secure way to attach dentures and what we often recommend.
Snap-In
As the name implies, these are dentures that snap in and out and cost less than screw-ins. However, we typically don't recommend these as screw-ins offer more advantages
Is Getting a Dental Implant Painful?
We use a local anesthetic to make your experience more comfortable. If you're anxious about this procedure, we offer sedation dentistry.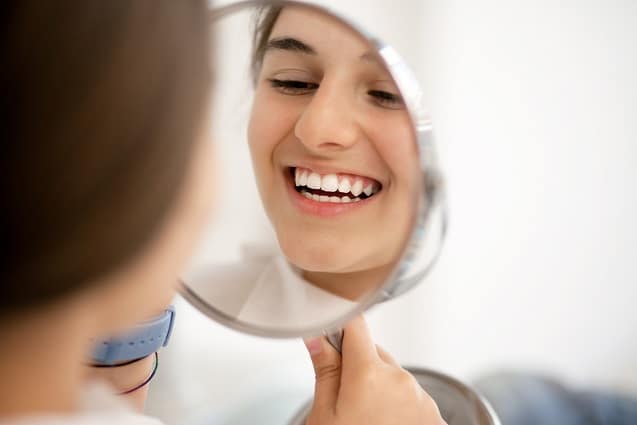 What Is the Process?
The process for dental implants at our office begins with scanning your mouth with an iTero to create a 3D map of it. If necessary, we extract the tooth, and, unless you need a dental bone graft, we place the implant on the same day!
If you require a bone graft, you'll need to wait about four to six months to allow the bone to regenerate before receiving the implant.
Technology We Use for Placing Dental Implants
CBCT
This type of CAT scan takes 3D images of your mouth.
iTero
This generates a 3D image of your mouth and enables an accurate treatment plan for your bridge, crown, or dentures.
CEREC
Dr. Hedrick uploads the 3D scan of your mouth into our CEREC machine to create a guide to ensure that the implant is placed in the correct spot in your jawbone.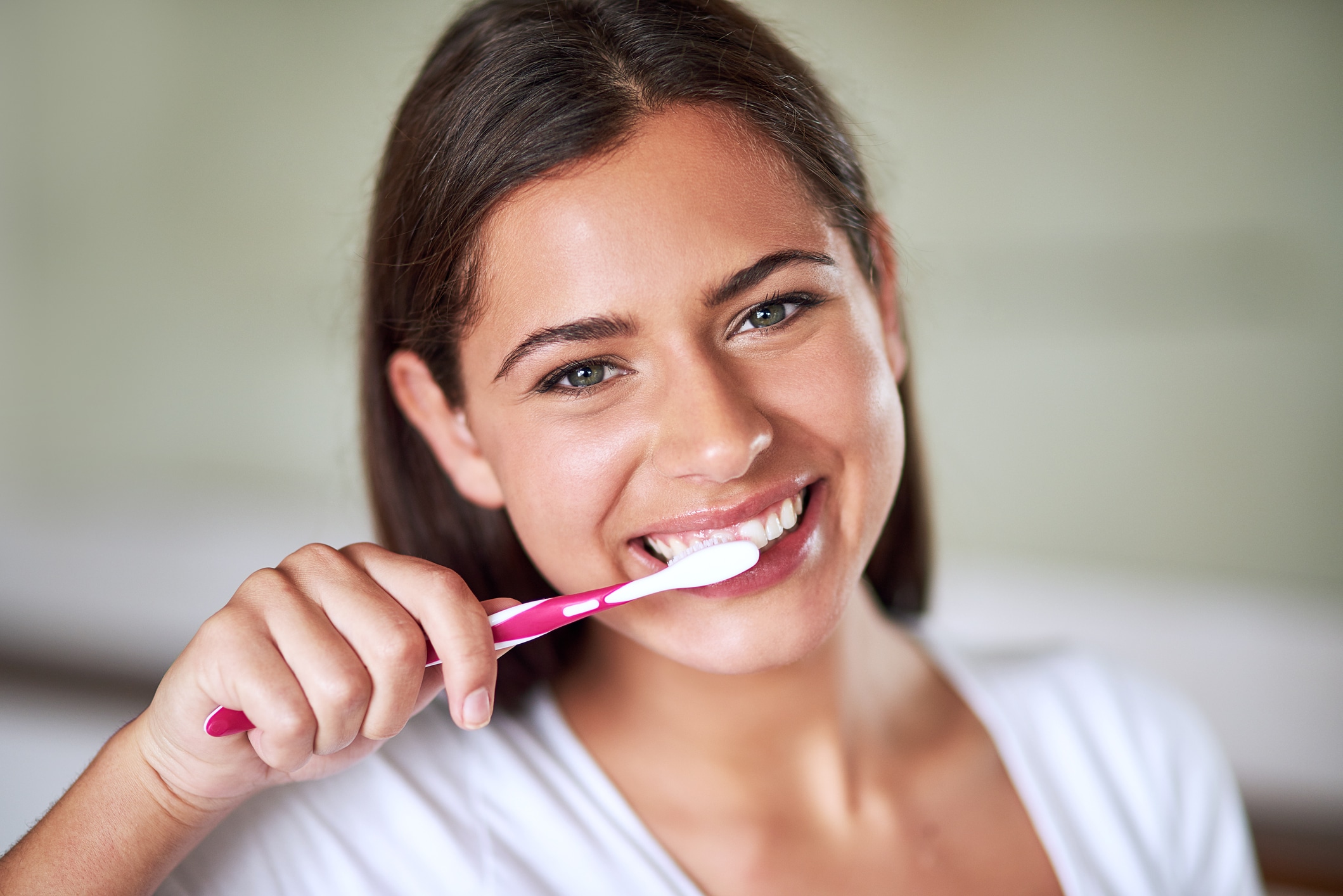 How to Care for Your Dental Implant
You should care for your implant the same way you would care for your natural teeth. However, if your implant is attached to a bridge or denture, you should also use a water pick and bridge flosser to clean between the gum tissue and device. There are also several types of toothbrushes, such as an interdental brush, that can help.
Are Dental Implants Covered by Insurance?
Yes, dental implants are typically covered by insurance at 50%.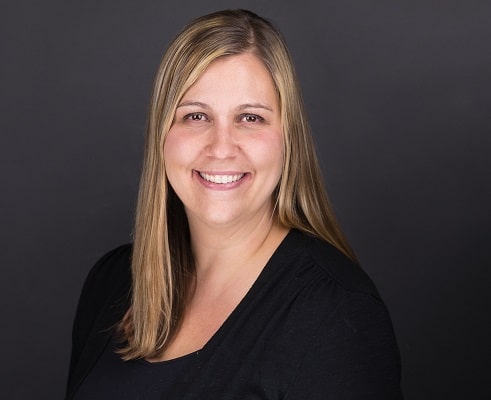 Dr. Hedrick's Thoughts
"When patients are concerned about the implant procedure hurting, I remind them that having no tooth is more painful.
My approach to implants is known as a "crown-down." We use our CBCT and CEREC to overlay scans, and the CBCT 3D image will determine exactly where I need to place the crown and implant.
This is a very predictable surgery with little pain or discomfort, and normal activities can resume the next day. Regarding pain, most patients take an over-the-counter anti-inflammatory for a few days after the procedure."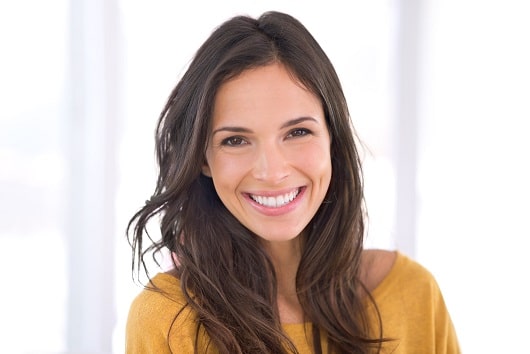 Why Get Dental Implants at Longmont Dental Loft?
If you're looking for dental implants in Longmont, you can't go wrong with Dr. Hedrick. In addition to her high-level skill at placing them, we have all the technology you need for a top-notch experience. Our iTero scanner is extremely accurate, and you won't have to deal with traditional impression material. Also, our same-day implants along with a crown or bridge mean fewer trips to the dentist. If you have any questions, please contact our office at 303-772-6333.